Search
Different search boxes in Yesplan allow you to save queries for later use. Queries can be predefined by an administrator under system settings and they can be added to the list of saved queries by all users.
Predefined queries are managed under system settings, under the "Search" tab.
A list of predefined queries can be created per search box (the general search box or the events finder, resources, contacts or tasks).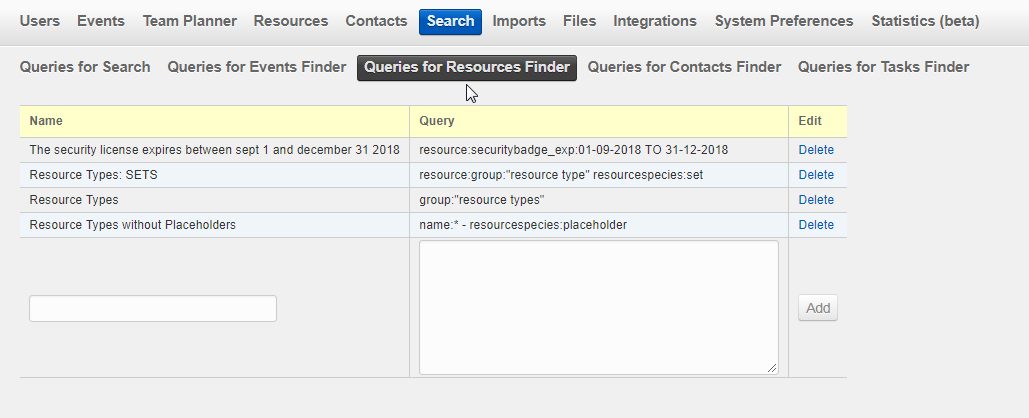 This screen displays a list of predefined queries. In the example above, we see one predefined query named "Podiumtechniek" with the query group:podiumtechniek.
A new query can be added by entering a name and query at the bottom of the list and clicking on "Add". For more information regarding queries, we refer to the Query Language Manual. Both the name and the query can be changed by double-clicking on it.